You don't always want to mantain old analytics data in your system, that is no longer useful to you.
To allow you to clean statistics history, Content Statistics provides a function to purge old stats data from the system, which also helps to have a smaller record size on the DB and a cleaner system.
Purging old data is as simple as it gets: you can apply filters to your results, because you may want to delete only some data. You can apply date filters, for example (among others) to only clean, say, data older than 6 months, or whatever you may need.
The system will inform you of how many records will be deleted, and will ask you for confirmation before moving forward, because this action cannot be undone!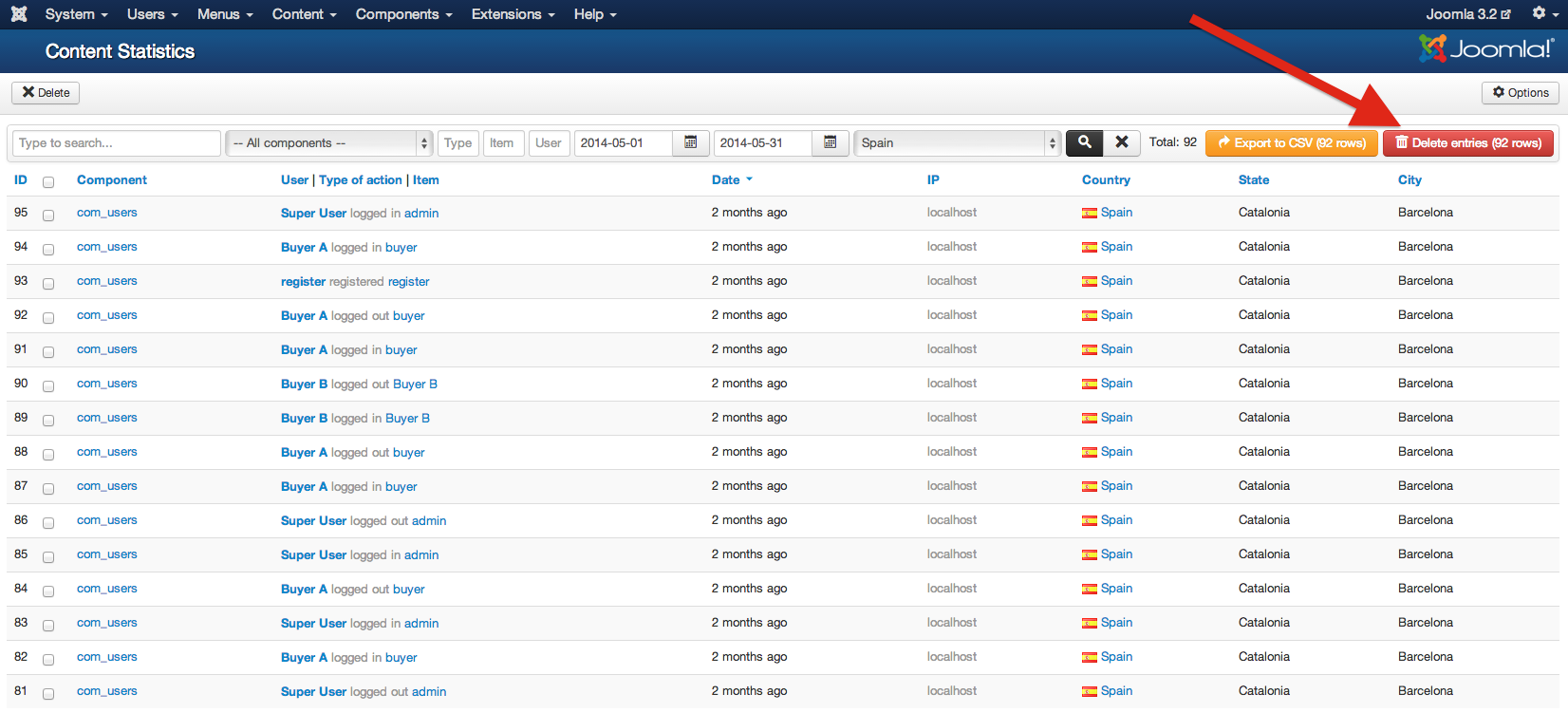 Click on the image to enlarge