Graphic statistics, analytics and reports for Invoice Manager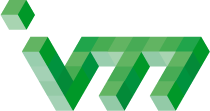 Content Statistics provides integration to record and display statistics and rankings for Invoice Manager component, the top used Invoice and Billing System extension for Joomla!
Content Statistics for Joomla works perfectly integrated with Invoice Manager, offering you the possibility to make beautiful graphic reports of your invoices, income and balance for your personal use or your business bills.
History tracking
We have added a new tab inside each invoice (edit mode) that will show you all the relevant information tracked by Content Statistics on that invoice! You can track up to 13 different activities made on an invoice.
No more wondering "who messed this up?" or "how many times have I sent this invoice?", or "has the user seen this invoice yet?". With Content Statistics you can now track all this information, and it will be displayed to you in a helpful new tab called "History", right within the invoice. These are the actions you can track:
Invoice viewed
Invoice created
Invoice edited
Invoice deleted
Invoice emailed to client
Invoice published
Invoice unpublished
Invoice status changed
Invoice exported to PDF
Payment paid on invoice
Quote accepted by client
Quote rejected by client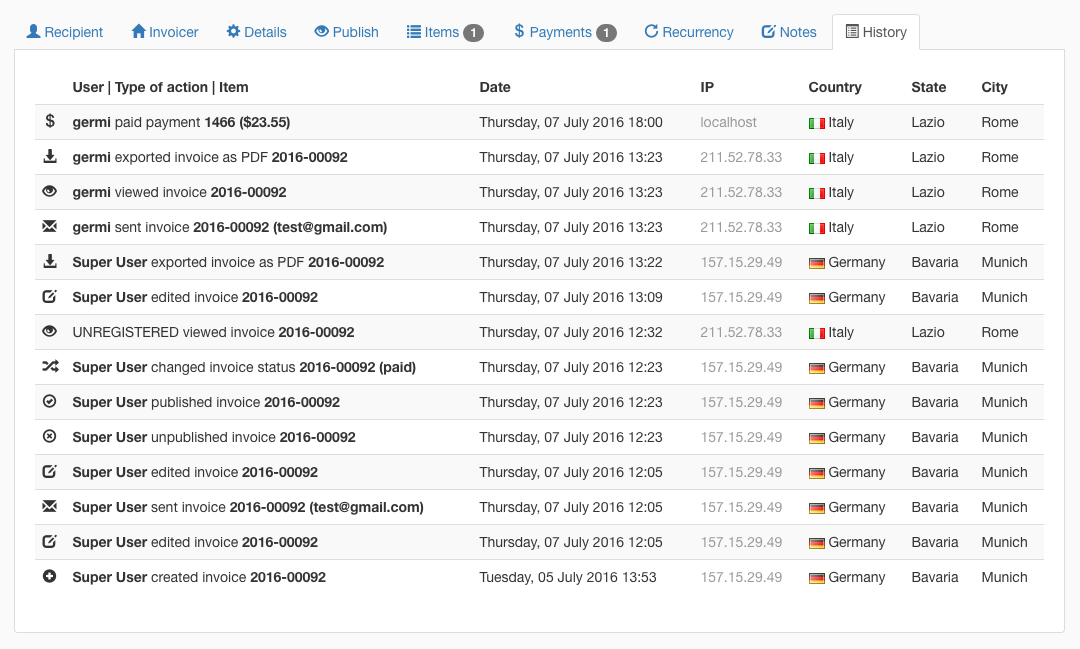 Click on the image to enlarge
Item evolution reports for Invoice Manager
This plugin extends the functionality of the Item Evolution Module to allow you to show the evolution of your Invoice Manager items.
Show evolution of:
Invoice income
Number of invoices
Payment grossing
Money owed by your clients
Combine the list above with any of the possible filters:
Only paid payments
Only unpaid payments
Only pending payments
All invoice and payments
And, of course, combine the two lists above selecting your desired timeframe, to complete the chart's x-axis to show the items evolution:
Last X days (define the number of days you want to consider)
Last X months (define the number of months you want to consider)
Graphic report examples for Invoice Manager using Content Statistics
Please go to
Invoice Manager
site to see examples of Content Statistics working with Invoice Manager
Invoice Manager plugin for Content Statistics is included with every purchase of the main Joomla Content Statistics system.
Get it now!