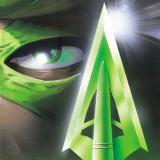 greengeek
Offline
Would be nice if MC allowed for easy creation of Various Artist albums. Even if it is something as simple as an option to group Albums by folder which a lot of other programs use.
It gets troublesome to add a 5 disc album, then find out just a few songs are not added because they are labled as the artist ft. another artist. For example, a Maroon 5 album with a single song that is labeled as Maroon 5 ft Christina Aguilera. That 1 song does not get added to the Maroon 5 album, but gets thrown on its own artist and album.

What is worse, is if you go to that other album, and change the artist back to the main artist, MC does not put it back on the main album. It still show up as separate albums even though the artist names had been updated.
Another thing that could be greatly improved is the "Create a new album using these files" it appears that the information is only pulled from the file name. It would be helpful if the title info was pulled from the id3 tags. All my tags are correct, but my file names are not. I have had to create a whole new catalog with strip down file names along with removing any character that MC does not like, so it could both read and play the files. I would hope MC would read the id3 tags in all situations.
Your Reply
---
Please login to post a reply
You will need to be logged in to be able to post a reply. Login using the form on the right or register an account if you are new here.
Register Here »