At this link:
http://www.antifmradio.com/urb/index.php/downloads/v/17-various/494-edm-club-pack1403
You should see a JWPlayer at the bottom of the screen.
From left to right across the player you should see
PLAY | Previous \ Next | Track Position slider | Timestamp | Mute or Unmute | Volume slider
Ok so the parts that arent showing correctly are:
ALL THE BUTTONS: play / next / previous / mute
Why do i see a BOX with an X in it where the play button should be for example?
I have no idea what im looking for in the JWPlayer website because it wants us to edit settings for a VIDEO player
Accepted Answer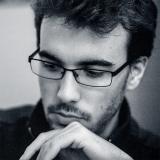 Germinal Camps
Offline
with all due respect.
you didn't follow the instructions. I don't know why you say you did.
I specifically mentioned you to follow the point number 5 in this document:
https://www.joomlathat.com/documentation/music-collection/installation
it says "Additionally, open the file /plugins/muscolplayers/jwplayer/mc_subfolder.js. This is a JS file that contains only one line. If your website is in a subfolder, you need to specify this here, like this:..."
you didn't do that. I just checked on your website.
Your Reply
---
Please login to post a reply
You will need to be logged in to be able to post a reply. Login using the form on the right or register an account if you are new here.
Register Here »