Calendar Planner comes with native support for recurring events. You can set an event to periodically repeat over time, with any specific frequency you want.
Recurring events are events that occur periodically. For example, you need to pay rent the first day of every month, or maybe you go to yoga class every wednesday at 5:30pm. Setting up this kind of events in Calendar Planner is very easy. The event form includes a "Repeat" section where you can define if the event repeats, and what is the repeat frequency, and you can also set an end date to that recurrency.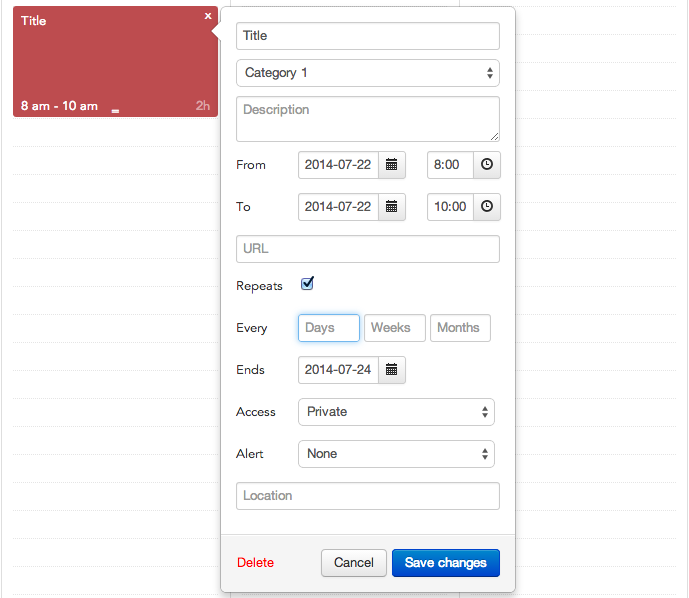 Select repeatition frequency in the event form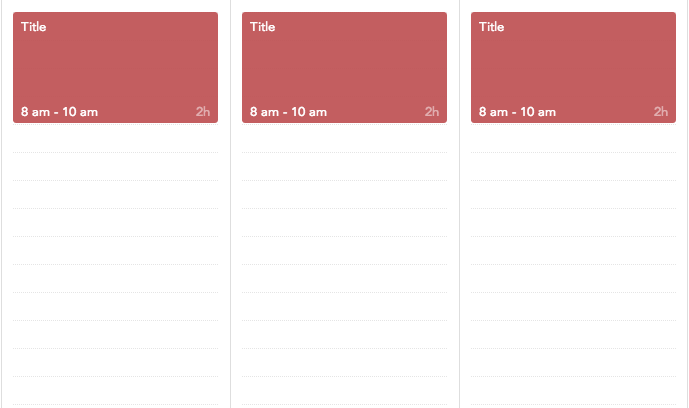 The event gets repeated over time
After an event has been set as recurrent, you can also modify each instance separately. For example, you may move the hour of only one particular repetition, or delete one specific instance.