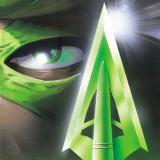 greengeek
Offline
I was looking at the genre support. The hierarchy system seems useful, but the support for multiple genres seems really lacking unless one wants to go in and create hybrid genres for every album that has more than one genre associated to it. For example lets say i have 100 different genres and I am tagging an album. The album might fit the genres for Rock, Kids, Broadway, Musicals. It seems like a real annoyance to have to go in and create a hybrid genre that has all those genres in it just for that one album. It would be so much more useful to be able to have a list and be able to hold down shift or the ctrl key and select multiple genres from that list. Similar to how you have the Types field on the album page setup. Basically making the "Genre" field a list text box like the "Types" box instead of a drop down list that doesn't support selecting multiple selections. Similar as well to the "Parents" field on the Genre edit page.

Is something like this possible?

Other genre related options would be nice as well. Mainly allowing one to also tag an Artist by genre instead of only the album. As well as being able to click on a genre on the artist page and seeing a list of all albums, or preferably artists that fit within that genre. It would look really nice if that page could be editable so that one could add a genre description and image. For example I am on an artist page and see that Queen might be tagged with a few genres, one being "Glam Rock" I could then click on that link and it would take me to the Glam Rock page that might have a little image and description of what Glam Rock is along with the Artists I have that are tagged with that genre.

An example of a website that does a good job of this is allmusic. See http://allmusic.com/cg/amg.dll?p=amg&sql=77:388 The information is also really easy to come across for genre details, wikipedia as well as allmusic both have nice write ups on the different genres and I find flickr has a lot of genre made tag images.
Your Reply
---
Please login to post a reply
You will need to be logged in to be able to post a reply. Login using the form on the right or register an account if you are new here.
Register Here »