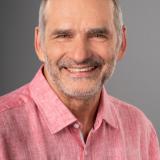 baggeler2
Offline
Hi comunity,
I am a customer with JomlaThat for a lot of years now but what was already bad some years ago is getting worse. The company as intentionally chosen to delay or even completely ignore a LOOOOT of the support requests even if they could be transparently cleared rapidly.
I would be ashamed of selling products and then have 7000+ unresolved support threads


. How is this possible in a time where it takes 5 minutes to contract a motivated and skilled developer at Upwork to take care of the support and ensure the clients get the results that they paid the product for?
What do you think?
Can we all make a collective effort to "wake up" the team and give them a chance to commit and reestablish acceptable support?
Or should we rather be silent or warn the Joomla community so people can look up for other, more professional solution providers before they get frustrated here?
Accepted Answer

Galle43

Offline

Hi Baggeler:

I also have the same problem, it's impossible to get not only a solution, but also any answer from Germinal, the developer.

Three months ago I bought Invoice Manager, but I detected a bug that makes Hikamarket (the multimarket extension for Hikashop) absolutely incompatible with it. I contacted him with detailed information, he asked me to access my ftp, I gave him full control of my web...

... and thats all!. Three months of messages, emails and even personal emails to his gmail. Not even a single reply.

I paid 95 euros for a software that doesn't work, and no one is bothering to fix it.

Accepted Answer

Karen Harms Piano

Offline

Yeah I have to agree, it's pretty pathetic. It's like the developer has totally lost interest in these products and they're just an annoyance. Probably time to look elsewhere for something that's actively supported. I'm an IM customer and the documentation is so out of date, with no reference to version 3 let alone 4.

If anyone has experience upgrading to Joomla 4 with IM 3.x installed I'd love to hear from you.
Your Reply
---
Please login to post a reply
You will need to be logged in to be able to post a reply. Login using the form on the right or register an account if you are new here.
Register Here »