See invoice preview as-you-type with the new real time template rendering engine.
Starting with Invoice Manager v3, we have added this super powerful feature that allows you to visualize how your invoice will look like, rendered with your invoice template, in real time.
We call this Instant Preview, and the only requirement to use will be to have a screen big enough to fit both invoice form and invoice template preview, side by side. We recommend a screensize of 1920x1080px or more to fully enjoy this option.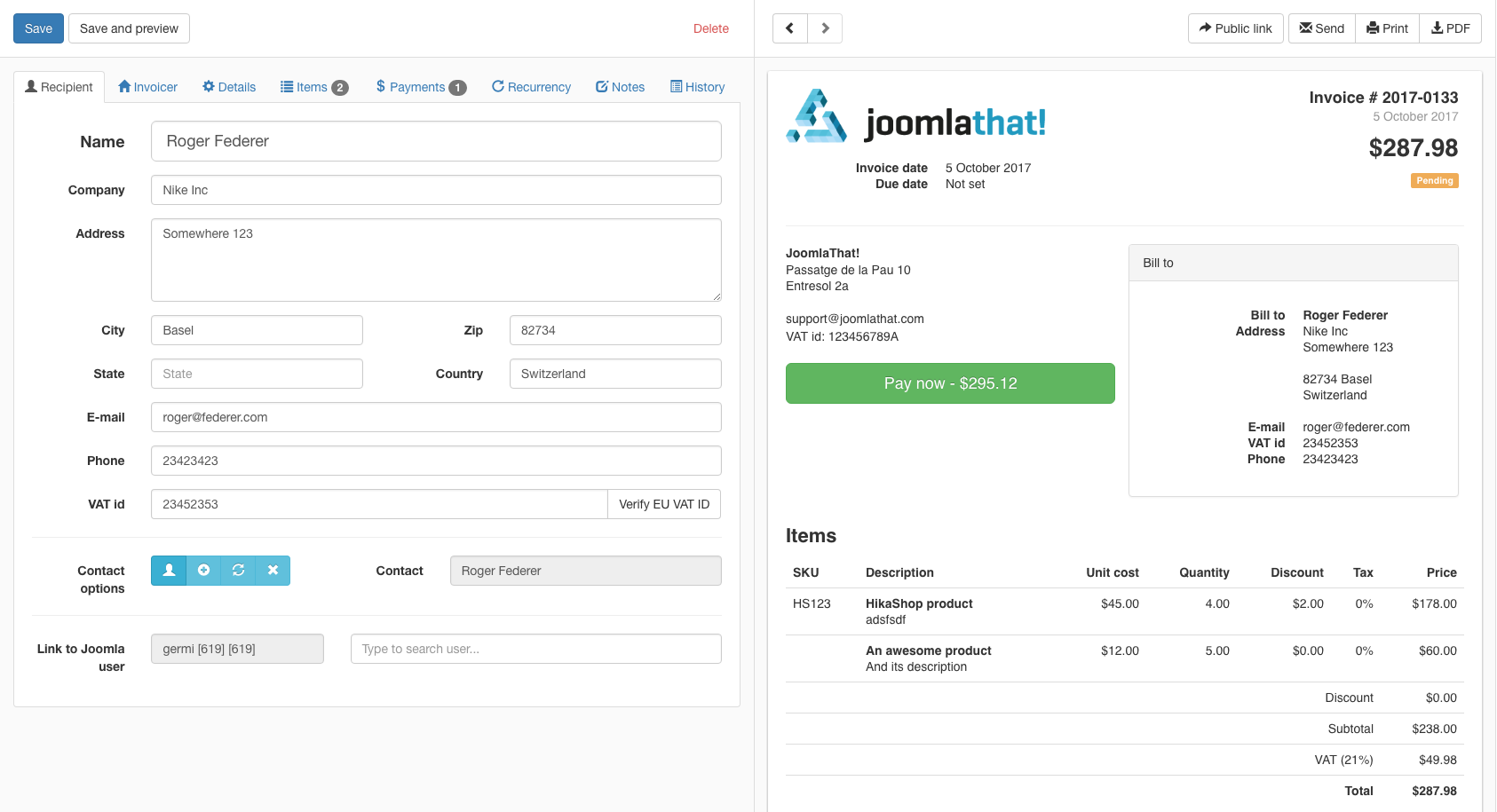 Click on the image to enlarge
This is possible thanks to the latest JavaScript techniques that we have applied to Invoice Manager using the Vue.js progressive framework. The whole application has been re-built from scratch with Vue.js to extend its possibilites and offer a faster, smoother experience to the final user.