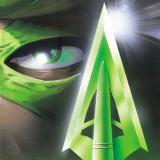 greengeek
Offline
Germi,

Has any work been done on this? I really like this product, but it is one of the few programs, both free and commercial, that do not hide the direct links to the songs. It would really be nice if the file paths and names were stored in the database and were able to be restricted by user and/or session ID. That way the location of the songs would not be displayed so visibly on the website or within file generated for the playlist.

Would be nice instead of showing something like:

"c:\\website\\AllMyMusic\\songs.mp3"

that the user would see:

"http://www.mywebsite.com/song.php?song_id=1234&ssid=123456789"

That way the path is hidden and it is not so obvious where one can leech the songs from as well as requiring a session id so that they would have to be logged in and authorized. It would also be nice, with the path being stored within the database, to be able to have the music files stored on the server outside of the web directory. Again providing better protection of the files.

This is the main thing that has kept my site from going live. I do not want to be held liable for providing easy access to music files on my website and the groups I have dealt with are wanting better protection of their music.

I can provide you a list of other free and commercial php based apps if you would like some examples of how others are doing it.
Your Reply
---
Please login to post a reply
You will need to be logged in to be able to post a reply. Login using the form on the right or register an account if you are new here.
Register Here »