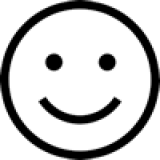 Jorge
Offline
Hola que tal?.

Me encuentro con algunas dificultades que me gustaría poder corregir con urgencia, También he intentado modificar la factura pero solo he podido en la versión pdf, así que la he vuelto a su origen y pido tu ayuda debajo describo el tema y adjunto detalles.

1.- El problema que tengo es que cuando decido imprimir el documento me aparece con unas líneas de texto en la cabecera del documento.

2.- El icono para descargar en PDF a desaparecido, porque también desearía poder descargar el documento para enviarlo al cliente cuando realiza la compra y a al contable (Gestor).

3.- Por favor me gustaría personalizar la factura mucho más profesional, sobre todo que el espacio que ocupa la parte derecha sea mejor distribuida ya que ocupa demasiado espacio ejemplo: los títulos que son fijos mucho más ala izquierda (30%) del cuadro para el otro texto tenga el 70% y se ajuste de acuerdo a cada información del cliente.

Para este último estoy de acuerdo en pagar su trabajo ya que el orden de la información me gustaría alterar mas detalles en la imagen.
Accepted Answer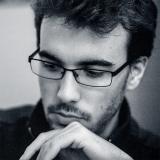 Germinal Camps
Offline
hola,
1- estas lineas de texto las ponen todos los navegadores al imprimir. normalmente hay una opcion para no mostrarlas en el mismo cuadro de diálogo de impresión.
2- tienes la ultima version de nuestra libreria DomPDF correctamente instalada?
http://www.joomlathat.com/documentation/invoice-manager/installation
3- esto último ya es simplemente customizacion del codigo HTML de la plantilla. Nuestro equipo técnico puede crear la plantilla que tu quieras, por un precio. Puedes escribirnos directamente a support@ joomlathat.com con tus peticiones y te haremos un presupuesto.
Gracias!
There are no replies here yet.
Your Reply
---
Please login to post a reply
You will need to be logged in to be able to post a reply. Login using the form on the right or register an account if you are new here.
Register Here »