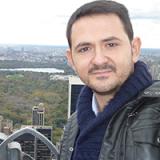 Carlos Cámara
Offline
Hola,
realizo mi actividad en España y muchas de mis facturas están en dólares pero al final de las mismas siempre incluyo el total en Euros según el cambio diario del Banco Central Europeo. Mi pregunta es:

¿sería posible tener un campo Total en Euros a pesar de que el resto de la factura esté en dólares? No tengo problemas en hacer alguna modificación del componente si tenéis una buena forma de overrides o un sistema de plugins que pueda utilizar, pero quiero estar seguro de que podría hacer un override del generador de la facturar en pdf para poder incluir este campo.

En principio veo varias opciones que me servirían:

1. La más simple sería que introdujérais un campo de total en euros y poder incluir yo ahí a mano el valor definitivo.
2. Poder hacer un override que mostrara este campo que yo calcularía automáticamente

Por otro lado es posible que en un futuro cercano me interese también comprar el gestor de gastos ¿tenéis un programa de descuentos para usuarios que ya tengan el gestor de facturas?

¡Gracias!
Accepted Answer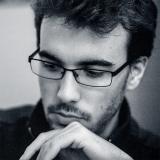 Germinal Camps
Online
Hola Carlos,

1. bueno, lo que sería aún más fácil sería simplemente utilizar otro campo de la factura (por ejemplo, el campo "Notas") y que introdujeras aqui el valor en Euros, y después lo mostraras en la plantilla. de este modo no tendrías que hacer absolutamente ninguna modificación de código. lo único es que claro, este campo no te apareceria "sumado" en los bloques informativos de "totales" del administrador, pero es un detalle pequeño.

2. el otro modo requeriría, claro, nuevo código. de algun modo, poder definir el total en euros (o simplemente el tipo de cambio aplicado), y que la factura lo calculara automáticamente y lo incluyera en la plantilla.

si compras cualquier extensión, puedes más tarde hacer un "upgrade" de la subscripción, pagando la diferencia de precio simplemente.
Accepted Answer

Carlos Cámara

Offline

¡Muchas gracias Germinal!
Le he pasado una factura de demo a mis asesores con las indicaciones que me has indicado y si no me ponen muchas trabas me suscribiré a vuestro club. Me gusta bastante lo uqe he visto en la demo y además he visto el editor de plantillas que ofrecéis y realmente me parece definitivo para poder usar el componente.

Un saludo.
Your Reply
---
Please login to post a reply
You will need to be logged in to be able to post a reply. Login using the form on the right or register an account if you are new here.
Register Here »