 jasonbrinn
Offline
Ok, I might have over-thought this to the extreme but I am confused.

I want to have a place for my website members to be able to signup for recurring monthly memberships and get billed. Does this component do that or support other components that do? If this component does in fact handle recurring billing for my clients will it:

- automatically charge them or just send them an invoice and wait for them to make a payment
- and how do I set this up for my clients to sign up, or do I have to do it manually creating an invoice for every new member?

Thank you!
Accepted Answer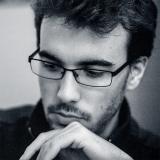 Germinal Camps
Offline
Hi Jason,

what you need is a component that handles recurring subscriptions (for example, PayPlans). Invoice manager will simply CREATE the bills every time, but it won't charge the client automatically.

otherwise, if you want to create a recurring INVOICE, you can do that, but they will have to pay everytime manually, they won't be charged automatically...
There are no replies here yet.
Your Reply
---
Please login to post a reply
You will need to be logged in to be able to post a reply. Login using the form on the right or register an account if you are new here.
Register Here »