 Adedayo Adeniyi
Offline
Every time I try to update an entry in the Expense Manager, I get a blank screen. This started after I updated to the latest version.
I switched on error display in Global Config, and this is the error that comes up:
Fatal error: Call to a member function format() on a non-object in /home/daydahne/public_html/accounts/administrator/components/com_finances/models/item.php on line 99

What to do?
Accepted Answer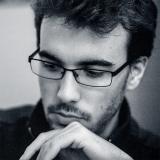 Germinal Camps
Offline
Hello

We notice this issue too which is caused by a bug in Joomla 3.4.4. They will probably solve it soon but in the mentime we are going to release an update on Monday to avoid this (we have already identified the bug, it's on the DATES field. if you leave them blank you will have no problem)
no. it's just the dates that are "empty", that is, in the RECURRENCY section
Your Reply
---
Please login to post a reply
You will need to be logged in to be able to post a reply. Login using the form on the right or register an account if you are new here.
Register Here »