 Icemedia
Offline
Hello,
I have installed this component (extended version) and enabled all nessesary components/modules ect. Clicked components -> content-statistics and all actions were being recorded as desired. I then clicked for the page to be sorted by ID and I am now faced with this error message:

An error has occurred.
0 SQL=SELECT st.*, u.name as username FROM zooarc_content_statistics as st LEFT JOIN zooarc_users as u ON u.id = st.user_id WHERE st.component = "com_content" AND st.type = 1 AND st.reference_id = 5 ORDER BY al.id asc

With a button to return to the control panel. I am unable to diagnose the issue. Please help as as this is an impatient client.

Dion
Accepted Answer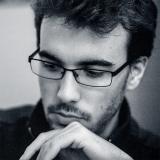 Germinal Camps
Offline
Accepted Answer

Icemedia

Offline

Hello!

5 Minutes before I got your response I managed to look on our production instance of this site which had never had the ID column clicked and still worked. I then clicked the username column and copied everything after the domain name in the URL:

eg. domain.com/administrator/index.php?keywords=&component_id=0&type_id=&item_id=&user_id=&date_in=&date_out=&country_id=0&limitstart=0&option=com_contentstats&task=&boxchecked=0&controller=items&filter_order=st.reference_id&filter_order_Dir=asc

..and appended it to the domain of our live site and this managed to get the component out of the initial rut and working normally again, followed by re-installing the new component which fixed the problem for good and prevented it from happening again. Although, in curiosity, I had another instance which was still experiencing the problem so I tried installing the new component straight away and this did not get the component out of the rut.

I then appended the above which worked and your new component kept it from happening agian.

Sorry for the novel!

Thank you so much for managing to do this so quickly.

Much Appreciated!
Your Reply
---
Please login to post a reply
You will need to be logged in to be able to post a reply. Login using the form on the right or register an account if you are new here.
Register Here »