 cgeniuses
Offline
Hi,
I just purchased this component and installed it on a couple of joomla 3.2.1 websites and I noticed that I am not getting any toolbars and I tried to access the component settings and it is blank. Is this typical behavior or is there something that the devs need to address.
NOTE: I installed the component both on a local installation and on a live installation and the behavior is present both times. I have installed com_contentstats_1.6.1_3.0.zip. Please refer to attached pictures for visuals
Thanks
Accepted Answer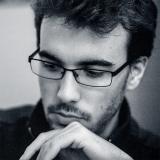 Germinal Camps
Offline
Hello,

this is no error, this is normal behavior. Content Statistics (the component) does not need toolbar (it doesn't have one, just the search bar), not configuration page. the configuration is done on the plugins, but the component itself does not require any configuration by itself. (that's why there's no options but, as you may have seen)

the MAIN part of this extension is actually not the component (as usual in other extensions), but actually the plugins, which are the parts that actually gather information, provide the graphics, etc. the component just displays what the plugins have stored, and you can filter it.

let me know if I can help you in any other way or you have more questions.

all the best,
Germi
Accepted Answer

cgeniuses

Offline

Thanks for the quick response. Another question that I have is how do I clear statistics entries that have been collected because a lot of stats are going to be collected during the development phase and I would like to clear the slate once I go live.

Thanks

well, the easiest way is to clear them directly on the DB table. you just need to empty the table (truncate), which name is #__content_statistics.

Okay thanks. I thought there was a way for that to be performed from the component itself. You've been very helpful
Your Reply
---
Please login to post a reply
You will need to be logged in to be able to post a reply. Login using the form on the right or register an account if you are new here.
Register Here »