 techfreshi
Offline
Accepted Answer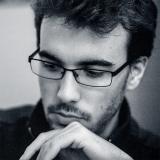 Germinal Camps
Offline
Accepted Answer

stlouisRSS

Offline

Love the system! I am using a membership program on my Joomla site called "Nice Memberships" and I charge a monthly subscription, and a yearly subscription using Paypal.

Here is the problem, I want anyone to be an affiliate, but if I make them a registered user then they have access to the members Downloads.
Also I have no Idea as to where to put the code to control the initial subscription and how to give the affiliate credit every time the subscription gets renewed.

Any help you can give me would be very helpful!!
Thank you,
Ryan

Accepted Answer

Germinal Camps

Offline

Hello!

1. In Affiliate Tracker, users HAVE to be registered to be affiliates. However, what you can do is to create a new usergroup (you can call it "affiliates" for convenience), and all the affiliates that register would go to this group. But you can make it so this usergroup will NOT have access to other areas that you don't want (like the members downloads). This is something you can achieve with the native joomla ACL system..

2. I don't know either.. I'm not familiar with that extension. You would need either to create a new plugin, or to use our current code and place it "in the right place" inside the "nice memberships" files. I don't know where that would be because I've never used that extension..
We do offer out "Custom Coding Service", that you can hire so we can create such custom plugin or find the way to put the code in your extension, if you'd be interested.

Best,

Accepted Answer

stlouisRSS

Offline

Thank you so much for your fast support! I love the level of professional service that you offer. I am a customer for life and support any business that is focused on customer satisfaction. I would like to contact you about getting this system up and running in our site. Please contact me so we can go over the best option to move forward.
Your Reply
---
Please login to post a reply
You will need to be logged in to be able to post a reply. Login using the form on the right or register an account if you are new here.
Register Here »