Hi. I made parent affiliate. Used his id for a purchase, and everything worked well. I used his id and made a child affiliate. It shows first affiliate as parent so it is okay. When I use child affiliate id and purchase something, the parent affiliate gets full commission but child affiliate doesn't get any commission. Please help.
Accepted Answer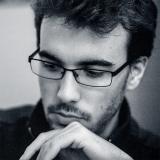 Germinal Camps
Offline
this means that you are using the same browser (without clean cookies) or you're using a user that is already assigned to the parent affiliate.
therefore it makes no difference to use child's ID for the purchase, it will still be assigned to parent.

to make tests, use always clean browser (no cache) and users that are not assigned to an affiliate yet (you can see this on the LOGs section of affiliate tracker)
Accepted Answer

Hi. Thanks for your quick revert. I tested everything all over again. Cleared cache/cookie and moved forward and it worked well. Thanks.

I have one more question. I would like to pay commission only on the net amount. Not on the Tax. Right now it is paying commission on tax also. How can I change this?

Also is there any way to remove/customise the "Affiliate Area" heading from the page.

https://www.bondpos.com/index.php/affiliate

Accepted Answer

Germinal Camps

Offline

Accepted Answer

ok. well, as mentioned, this is not possible out of the box, because the commission is calculated on the full amount. this will require a bit of coding work.
Your Reply
---
Please login to post a reply
You will need to be logged in to be able to post a reply. Login using the form on the right or register an account if you are new here.
Register Here »