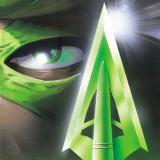 greengeek
Offline
One feature I would love to see is the ability for various artists compilations to also show up under the artists that are featured on them. Currently the album only shows up under who ever I set the album artist as, such as Various Artists, while the artists that are featured on that album don't also show the album under their page. They only list the songs under their Song tab.
For example if I have an album called "Songs from the Greatest Bands" and it features 20 songs from 20 different artists. Let's say one of those artists is Queen. It would be really nice to be able to set up an album Format called something like "Compilations" or "Featured On" and have that album show up with it's album art on Queen's page under the albums tab, kind of like how all the other album formats work. That way one could see all albums associated with that band.
In this example, I assume it is probably possible now if someone wanted to go all out and create 21 copies (20 additional plus the original album artist) of that album under each artist that is featured on it. But that would be a bit much. Would be nice to have an additional feature. Something along the lines of, on the album creation page, a link that would allow one to add two additional fields. Add Additional Artist drop down and a Format drop down. Then once can click on that link and it would auto show those 2 fields and they could add the extra artist and format for it to show up under. Kind of like how it is so easy to add additional songs with your "Add new song" button in the the album creation page under the songs tab. Just click it and a new line of fields to add a song magically appears

Clicking on the album on the artist page would take one to that album. That way mc only needs to have the 1 album page instead of 21 versions of the same album page created manually. This would save an exponential amount of time, especially if one has a lot of compilations.
A good example of this can be seen on Rhapsody:
http://www.rhapsody.com/queen
Notice on the right side they have the formats broken down to Main Releases, Singles & EPs, Compilations, Other. It makes it very nice and easy to see everything at once. Currently I believe I can do everything with this great software except for the compilations. This would also be a great feature that one could use to deal with other various artist type formats like Collaborations, Soundtracks, and Split albums.
Your Reply
---
Please login to post a reply
You will need to be logged in to be able to post a reply. Login using the form on the right or register an account if you are new here.
Register Here »