I have all the essential components installed and enabled along with the display album in article plugin. I created an album, added a song and I get this error when using the embed code:

Error: 1064 - You have an error in your SQL syntax; check the manual that corresponds to your MySQL server version for the right syntax to use near '' at line 1 SQL=SELECT type_name FROM i3pcr_muscol_type WHERE id =

Did I miss something or what? I'm new to Joomla 3 btw, I've been using 1.5 forever and recently upgraded so please bare with me. Thanks in advance!
Accepted Answer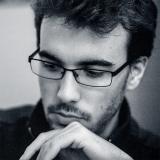 Germinal Camps
Offline
Your Reply
---
Please login to post a reply
You will need to be logged in to be able to post a reply. Login using the form on the right or register an account if you are new here.
Register Here »