In Invoices the Pending Payments section is NOT SHOWING THE FOLLOWING DETAILS:

Due date, Description or Status ANYMORE...
It just shows Total Amount...

How come?
Is the database corrupted in some way?

It used to display it ok....

Please help as this is very urgent.

Kind regards, Kyle.
Accepted Answer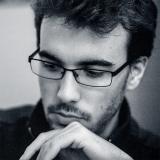 Germinal Camps
Offline
Accepted Answer

Germinal Camps

Offline

Accepted Answer

Hi Germinal,
I actually had upgraded invoice manager to version you release recently but everything was still working fine.
After a few days then it gave me issues when I started making changes to the templates BUT then it just started working again today but I haven't changed anything... So don't worry about it too much now it's fixed somehow...

BUT I have a question about the templates - are the templates from the new Version of Invoice manager the same as before?
(eg I can just delete the new templates which were created when I upgraded?)

Many thanks, Kyle.

Accepted Answer

Hi Germinal,

Ok that's great thanks - I've looked over those links and that's the information I was looking for.

Is there any way of marking this post as Completed or Answered?

Cheers, Kyle.

yes, you can mark my answer with "accept this answer" button :)
Your Reply
---
Please login to post a reply
You will need to be logged in to be able to post a reply. Login using the form on the right or register an account if you are new here.
Register Here »