 myowncommunity
Offline
I have an issue related to DOMPDF,
Having installed and configured and run up, adding invoices, quotes etc, I decided to install the pdf optional feature (as required put in helpers directory under dompdf as advised, changed the ownership to the web server user and group, created a directory in root of web server (which is a virtual server). When I try to view any invoices or quotes I only see the spinning icon showing activity.
magic_quotes gpc is off.

Using Linux Mint (Ubuntu), Apache/2.4.18 (Ubuntu), PHP 7.0.17-3+deb.sury.org~xenial+1, Joomla! 3.6.5 Stable,
mbstring is enabled, xml enabled, zlib enabled as a main settings.

I could do with pointing in the right direction, I've tried some options like change templates, checked data is in database and when i rename the dompdf to something else the invoices are available. However there is also an annoying problem of having to refresh the page as buttons stay greyed out once clicked on options like save and close, the save seems to work, but the close doesn't.
I'm already bald, so no hair to pull out!!!!

My gut tells me that it is something pretty simple, but can't put my finger on it.
I did get a couple of 'bugs' one float error and a space before the ?php causing a php message to pop up.
Here is another:

Deprecated: Methods with the same name as their class will not be constructors in a future version of PHP; plgInvoicesPayment_offline has a deprecated constructor in /var/www/j364/plugins/invoices/payment_offline/payment_offline.php on line 18
Thanks
Accepted Answer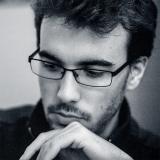 Germinal Camps
Offline
Accepted Answer

myowncommunity

Offline

I PM'd you with the login details and a brief synopsis. I have noted that there hasn't been any activity in looking at this issue. I appreciate you may have a number of issues to deal with at this time. Just wondering if others have experienced the same issue and if there is a way of pinpointing this hanging issue when dompdf is setup.
Your Reply
---
Please login to post a reply
You will need to be logged in to be able to post a reply. Login using the form on the right or register an account if you are new here.
Register Here »