PaperShape - A new member to the family
We are very happy to introduce PaperShape, our brand new time tracking and project management tool for Joomla!
We have been working hard during the last few months to provide you a solution for your project management and time tracking that satisfies your needs and provides a really nice user experience.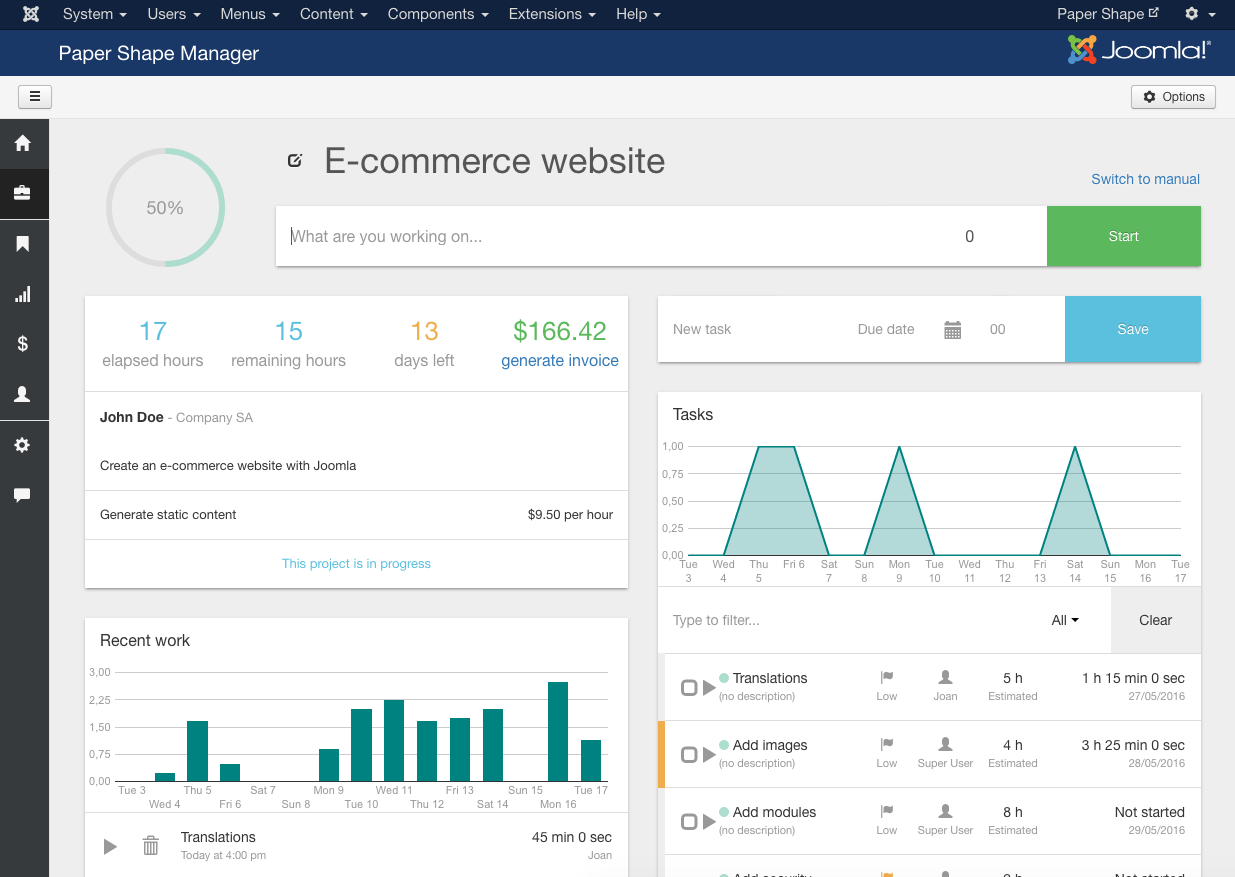 Click on the image to enlarge
See which are it's main features:
Create projects and tasks
Track the time you spend on each task and project, manually or in automatic mode.
Redesigned dashboard for large screens. If you have a large screen, you will enjoy it even more. Invoice Manager takes advantage of large screens to display both lists of invoices and invoice creation forms in the same page, and also allows for invoice previews. The experience is so sleek you need to see it to believe it!
Add your teammates to projects to work together.
Assign teammates to tasks.
Set task priorities.
Assign clients to projects, let them see the progress
Bill hours to your clients with our Invoice Manager integration, right from inside PaperShape
Keep due dates in mind.
See and filter reports of your projects.
Export reports as CSV.
Create notes for your projects.
Track the monetary cost of each task and project with task categories.
Moreover, the extended version is fully integrated with Invoice Manager and Expense Manager to create invoices and expenses for your projects.
Take a look at it in the Paper Shape section.