Invoice
Manager
Invoice Creator, Payment collector and Manager System
Invoice Manager is a simple and powerful online invoicing solution for Joomla. Create PDF invoices, send over email, manage contacts and collect online payments.
Clients see their invoices & quotes online
Accept online payments: PayPal, Authorize.Net
Integrates with VirtueMart, HikaShop, PayPlans...
Recurring invoices
Custom templates, Taxes and discounts
PDF, CSV and Excel export
Graphic reports with Content Statistics
Compatible with Joomla 1.5, 2.5 & 3.x
Powerful features learn about the main reasons to start using Invoice Manager!
---


Optionally split each bill into multiple payments, set their due dates, see their status with a helpful color code. Automatic payment creation functions.
---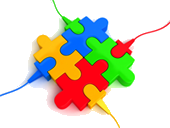 Invoice Manager integrates with most used e-commerce/subscription extensions to automatically create invoices when orders are placed. VirtueMart, PayPlans, HikaShop...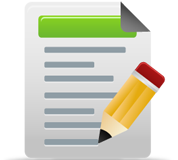 You can also create quotes (estimates) for your clients, which you can later convert into invoices with one single click.
---

Collect money online
Your clients can pay their invoices (divided or not in multiple payments) using our payment plugins, like PayPal or Authorize.Net, with email notifications.

Create recurring invoices to automate your invoice creation process and let the system do all the repetitive tasks for you
---


Fast invoice creation Learn more
Create invoice in seconds with our help functions like AJAX contact search
---

Invoices in PDF
You and your clients can download the invoices in PDF, automatically rendered from your HTML customizad invoice template.

---


Send invoices to e-mail Learn more
Send the invoices directly to your customer's e-mail accounts, or let them decide if they want to receive the invoices in their email accounts
---

---

Multi-language
Multi-language support: Make invoices in any language you want

Open source
Our software is 100% open source code, there's nothing encrypted
---
And more features...
Print: Clean independant invoice view to print it easily with your browser
Outstanding technical support from our team
100% open source code
Supported extensions
---
Invoice Manager offers additional plugins for you to extend its capabilities and integrate it with other Joomla e-commerce extensions, to allow your site to create invoices automatically when orders are placed!
---
---
---
Missing something?
We are always looking for new useful features to add to J!Invoices. We love to listen to what our customers say to see what we can add to the software so it gets more and more useful to the users looking for a simple but powerful and usable Invoiving system for Joomla.
Do you find some feature missing that you need for your site? tell us! We are working to improve Joomla Invoices day after day so it fits everyone's needs!
And if your request is very specific, we can develope customly for you in our Custom Coding Service!
Administrator (backend area) Image gallery
Here are some sample images of what you can find in the backend interface of Invoice Manager.
Public site (frontend area) Image gallery
Here are some sample images of what you can find in the frontend interface of Invoices Manager, and that your users will see!
Mobile ready! (Built with Bootstrap)