Graphic statistics, analytics and reports for Invoice Manager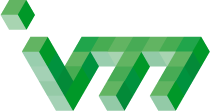 Content Statistics provides integration to record and display statistics and rankings for Invoice Manager component, the top used Invoice and Billing System extension for Joomla!
Content Statistics for Joomla works perfectly integrated with Invoice Manager, offering you the possibility to make beautiful graphic reports of your invoices, income and balance for your personal use or your business bills.
Item evolution reports for Invoice Manager
This plugin extends the functionality of the Item Evolution Module to allow you to show the evolution of your Invoice Manager items.
Show evolution of:
Invoice income
Number of invoices
Payment grossing
Money owed by your clients
Combine the list above with any of the possible filters:
Only paid payments
Only unpaid payments
Only pending payments
All invoice and payments
And, of course, combine the two lists above selecting your desired timeframe, to complete the chart's x-axis to show the items evolution:
Last X days (define the number of days you want to consider)
Last X months (define the number of months you want to consider)
Graphic report examples for Invoice Manager using Content Statistics
Please go to
Invoice Manager
site to see examples of Content Statistics working with Invoice Manager
Invoice Manager plugin for Content Statistics is included with every purchase of the main Joomla Content Statistics system.
Get it now!